Campervan Hire for everyone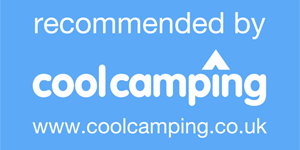 Welcome to Dub Dub and Away
Dub Dub and Away™ providing Classic VW Campervan hire based in South East London.
Thank you for taking time to visit our website.
Gift Vouchers
We have recently launched our gift vouchers, find out more
Important information for hirers
Due to the conditions imposed by our insurancy policy, travel is restricted to the UK (excluding Northern Ireland) only and all drivers must be aged between 25 and 70.
Latest News
Monday - April 4, 2016 1:43 pm

Poppy is now available for hire from early June onwards

Read more...
Our Vans
We currently have three early-bay (1970-1972) right hand drive VW Campervans available for hire, which have been restored back to their original glory including their original interior, exactly as they were in the 1970's with a few minor tweaks to make them more comfortable.
Honey, Sunny and Moneypenny have been kitted out with everything you need for a fabulous holiday from a full dinner service for 4 people (we can cater for more if required), all of the necessary cooking equipment and a drive-away awning (a large attachable tent) that can sleep two additional people.
Being right-hand drives, it makes them easier to drive around the United Kingdom, and we are sure that you will turn heads wherever you go and when you pull into campsites.
We have a forth van (Poppy) a 1972 Moonraker VW Campervan currently undergoing a full ground up restoration and she is currently planned to be ready for use from April 2016 - why not read about her rebuild in her blog.
Find out more about the vans on their own page
Frequently Asked Questions
Click here to see our current list of Frequently Asked Questions